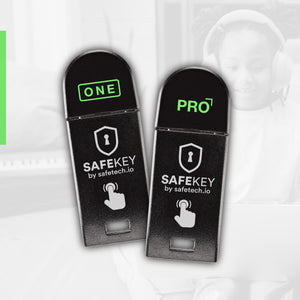 SafeKeys
Your personal security keys to enable stronger two-factor authentication, passwordless logins, phishing protection, encrypted backups and digital inheritance plans.
View SafeKeys
Bundles
SafeKey bundle deals for different use cases and user groups. Get you started the right way.
View Bundles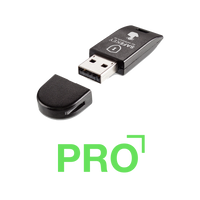 SafeKey Pro
In addition to protecting your accounts against hacks and phishing attacks, the SafeKey Pro has also been designed with custom internal storage that allows you to store shares of encrypted backups and inheritance plans securely via inheriti.com. Unique in this world.
The SafeKey Pro does not only protect your accounts, it also helps you to protect and backup your secret and sensitive data.
Compatible with inheriti.com.
Buy a SafeKey Pro
SafeKey One
Use a SafeKey One to protect your online accounts against phishing attacks or hacks. If your account is secured with a SafeKey and someone happens to get access to your password, then they still won't get access to your account because they don't have access to your SafeKey.
Buy a SafeKey One